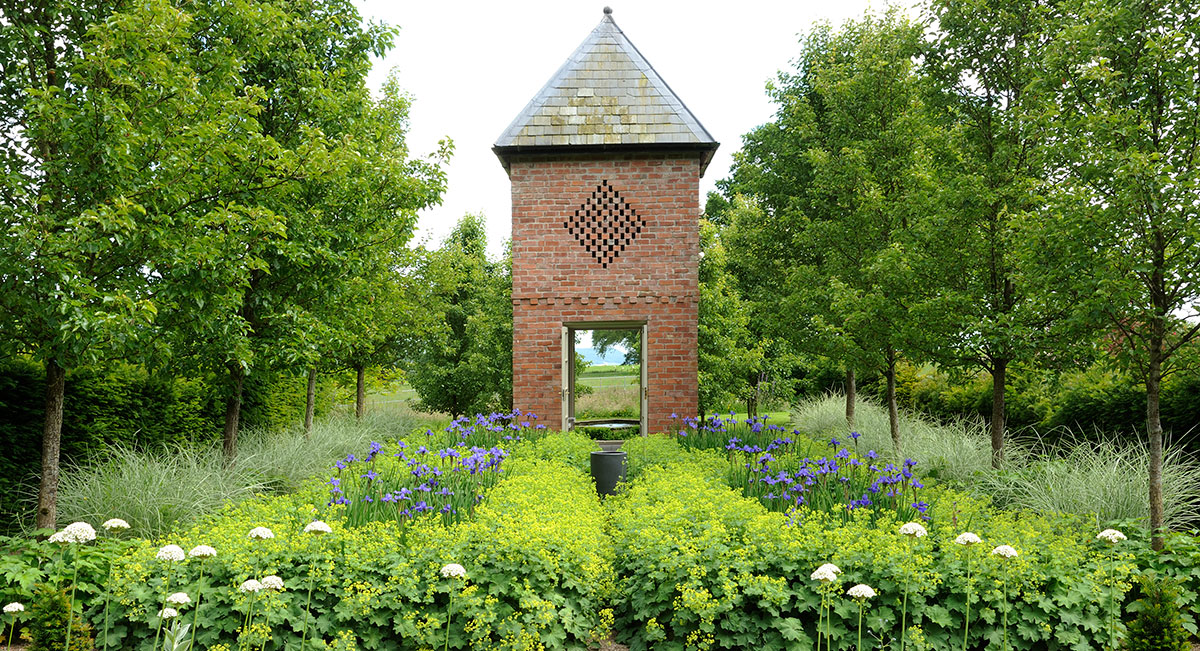 Rhodds Farm started life as 2 tiny workmen's cottages. They were turned into one and extended in Victorian times and the big threshing barn was probably built at around the same time. We moved here in September 2004 and did extensive building works, extending the house, converting the barn and dairy, and restoring the granary. There was no garden when we arrived so work began on creating a new one early in 2005 and development has continued since then. It now extends to over 2 acres of garden and 13 acres of woodland.
We are in the beautiful border country of north Herefordshire just east of the Welsh Border with views of the Malvern Hills and the Black Mountains to the south.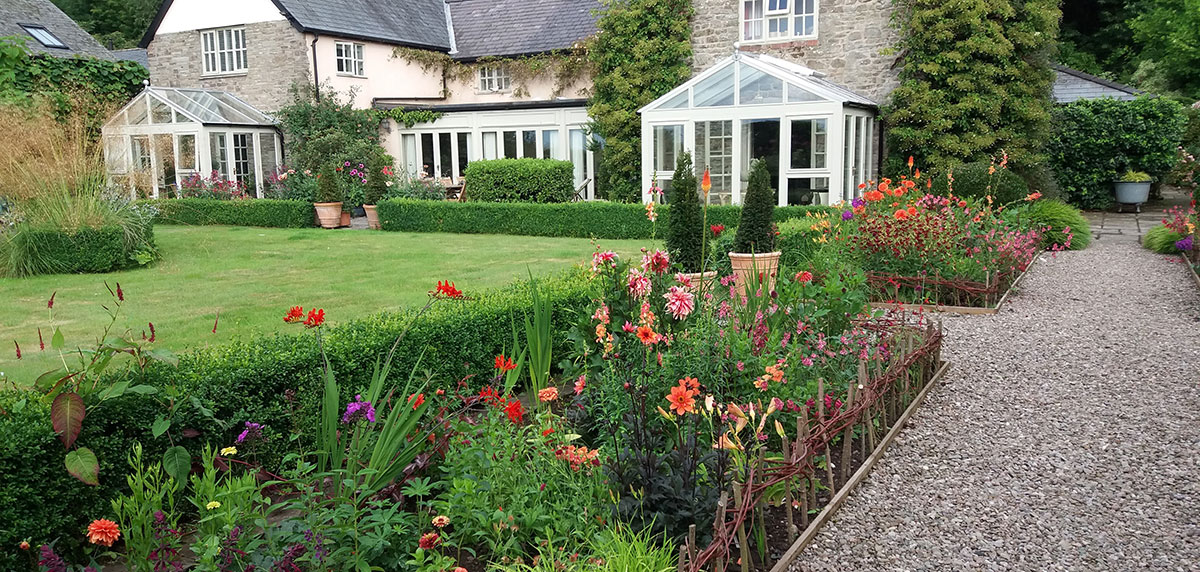 Rhodds Farm featured in Country Life in June 2017. View a pdf of the article here.
The Garden is open for individuals and groups this summer. Please see the Visitors Guide for details. The garden is not ideal for wheelchairs. Children must be supervised as there are 3 ponds and steep steps. Please do not bring dogs except guide dogs as we have several dogs living at Rhodds Farm.