The garden site is long and thin and forms a division between mature woodland behind and pasture infront. My intention, when designing the garden, was to link it on each side to the landscape beyond. Our first job was to remove the privet hedge which ran along the field boundary and replace it with park railings. This immediately opened up the views to the south. At the same time we removed a large number of overcrowding sycamores, poplar seedlings and brambles along the northern boundary to open up the garden in that direction. We have planted cultivated areas of woodland garden as a bridge between garden and wood.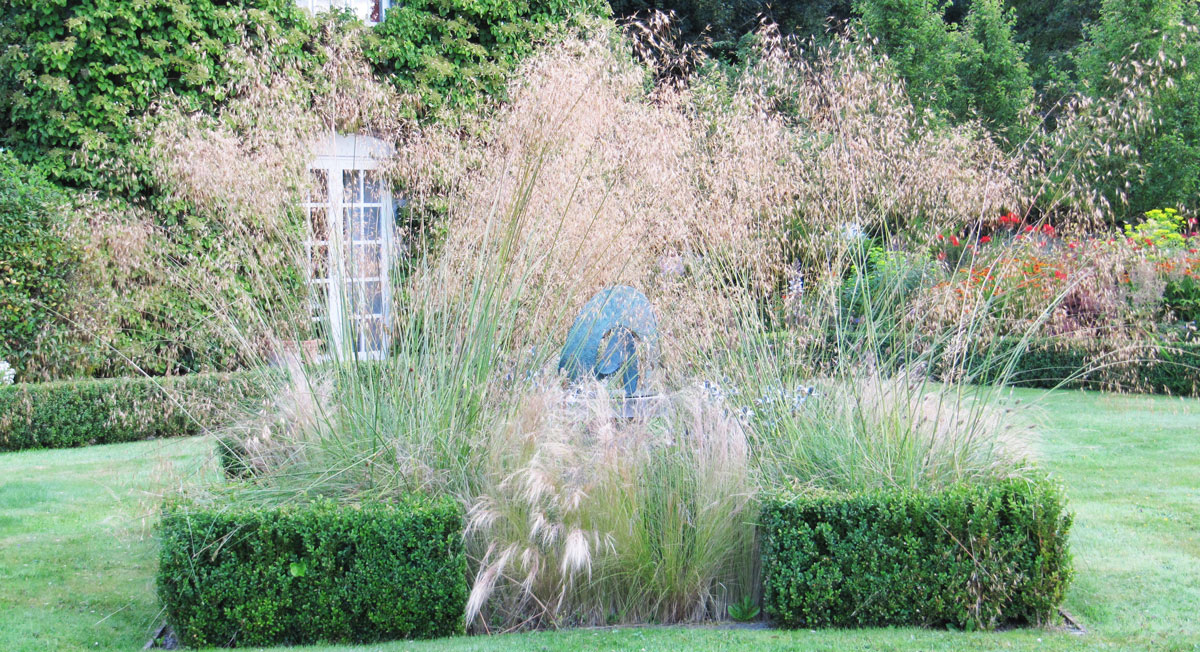 Around the house the box-edged lawn was raised up to the level of the house and the tarmac removed from beside the barn. The double borders on the east of the lawn are mainly orange, red, purple, and blue. The grasses in the centre, Stipa gigantea, surrounds Sea Circle by Charlotte Meyer.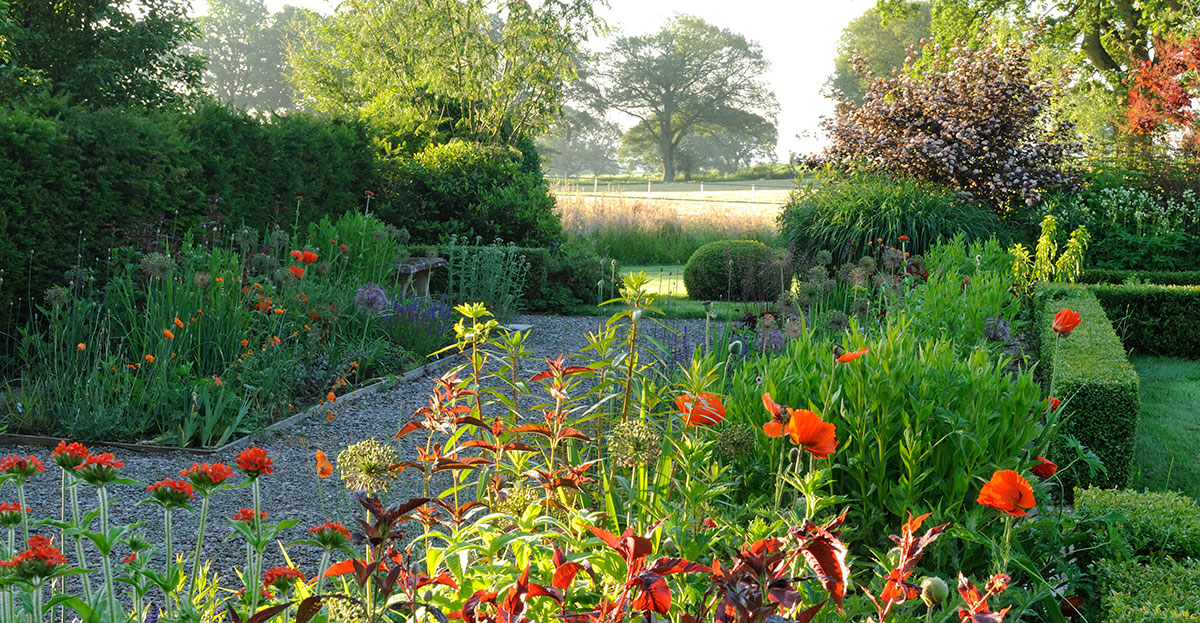 On the north side of the house the old car park was removed and the mixed border below the bank is mainly shades of pink, white and blue. The garden on the west side of the barn has been made on the site of the old sheepfold where the soil is particularly poor but the area is sheltered. The water sculpture is by Simon Percival.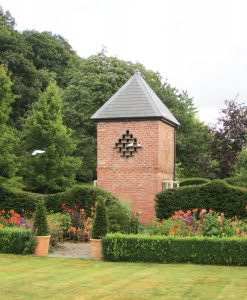 The dovecote was built in 2007 with design details that echo the barn. There are now about 30 resident white doves. The formal garden infront of the dovecote has 4 beds of Iris Silver Edge edged with Alchemilla mollis. Down each side the ornamental pear Pyrus calleryana 'Chanticleer is interplanted with Miscanthus sinensis 'Morning Light' and Anemone hybrida 'Honorine Jobert', both at their best in late summer. In the centre is a birdbath made by Caitriona Cartwright and to the south of the Dovecote is the goldfish pool.
The wildlife pond was a bog full of willows that we dug out and lined with puddled clay. All the rainwater drains into it and we leave lots of weed for the newts, frogs, and dragonflies.
A gravel garden has recently been created in front of the Tea Pavillion and a new pergola has replaced the rose tunnel leading to the greenhouse.